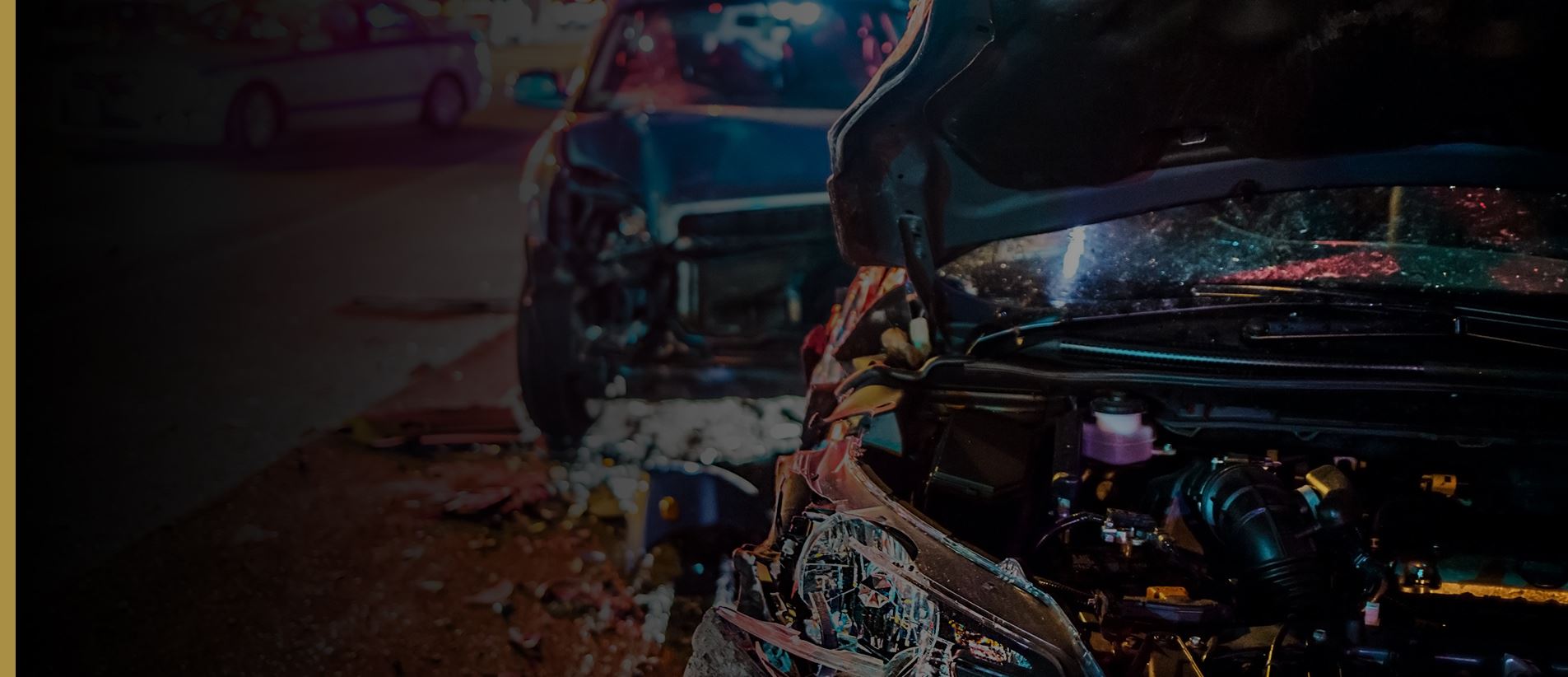 Syracuse Personal Injury Attorney
Representing Injured Clients Throughout Central New York
Accidents happen every day and people are often left seriously hurt. A serious injury can change your life in an instant—physically, emotionally, and financially. You might find yourself suddenly facing massive medical bills, a new disability, weeks off work, and immense pain and emotional distress as a result of your injuries. The road to recovery can be long and challenging, and you may never fully return to the life you once lived.
While nothing can undo the trauma you have been through, the law does offer recourse for those who are injured as a result of someone else's negligence. If you were harmed by another person or party's careless, reckless, or wrongful actions, you have the right to file a personal injury claim and seek compensation for your losses, both economic and non-economic. Our Syracuse personal injury lawyers can help.
Why Choose Our Syracuse Personal Injury Lawyer?
In addition to medical malpractice, the Cherundolo Law Firm, PLLC has extensive experience in personal injury law. We understand the processes involved in proving your case and negotiating for the full, fair settlement you are owed. If the liable party's insurance company is not willing to settle or offers a low-ball settlement, our accident attorneys in Syracuse are fully prepared to fight for you at trial.
What Is a Personal Injury Claim?
An accident can happen anywhere and at any time—on the road, on someone else's property, or on a construction site. No matter when or where the accident happened, victims tend to suffer significant injuries that often require medical treatment. Depending on the injury, medical expenses can quickly become quite costly. Additionally, injured victims who are left unable to work also lose income, compounding the financial losses caused by the accident.
You should not be stuck paying the costs when another person's negligence is to blame for your injuries. In fact, the law allows you to file a claim, known as a personal injury claim, to recover compensation for your damages. "Damages" refer to financial and intangible losses you suffered as a result of the accident. This can include medical bills, lost wages, disability, pain and suffering, property damage, and more.
To learn more about how our injury attorneys in Syracuse can help you, contact us at

(315) 544-3332

for a free and confidential consultation. We are able to travel to you if needed.
Personal Injury Cases We Handle:
Cherundolo Law Firm, PLLC is committed to holding negligent parties accountable and fighting to recover financial compensation for victims of serious accidents. We regularly handle a variety of complex personal injury claims.
Cherundolo Law Firm, PLLC has earned a reputation for winning tough, complex cases. This has allowed us to help clients get the financial compensation they need—and deserve—to rebuild their lives. Our Syracuse personal injury attorneys have obtained multimillion-dollar settlements and verdicts for their clients, including a $47+ million verdict, the largest award in Onondaga County.
How Long Do I Have to File a Personal Injury Claim in New York?
According to the New York Civil Practice Law & Rules section 214, the statute of limitations for personal injury cases in the state of New York is three years. To put it another way, this means you have three years from the date your injury was inflicted to file, or you will risk losing your right to file altogether.
Since your right to file is directly related to your right to pursue compensation, it's important to speak to an experienced lawyer from our firm as soon as possible to learn more about your rights and options.
Additionally, there are exceptions that can extend or shorten this three year time limit. Some examples of these exceptions include:
If your claim is against the state or other government entity
If the injury victim was a minor at the time of the accident
If the alleged negligent party leaves the state before a claim can be filed
The statute of limitations has a big impact on your ability to file a claim so don't wait to call our Syracuse personal injury attorneys. Cherundolo Law Firm, PLLC offers free, no-obligation consultations so you have nothing to lose by contacting our firm today!
Our Personal Injury Lawyers in Syracuse, NY
We have the knowledge, experience, and resources to hold negligent parties accountable. Our legal team is ready to investigate your accident to find out what really happened. We are ready to build a strong case that can't be ignored and fight to recover financial compensation for you. While our accident attorney in Syracuse often able to negotiate a settlement that works for our clients, if we can't, we will fight for you in court.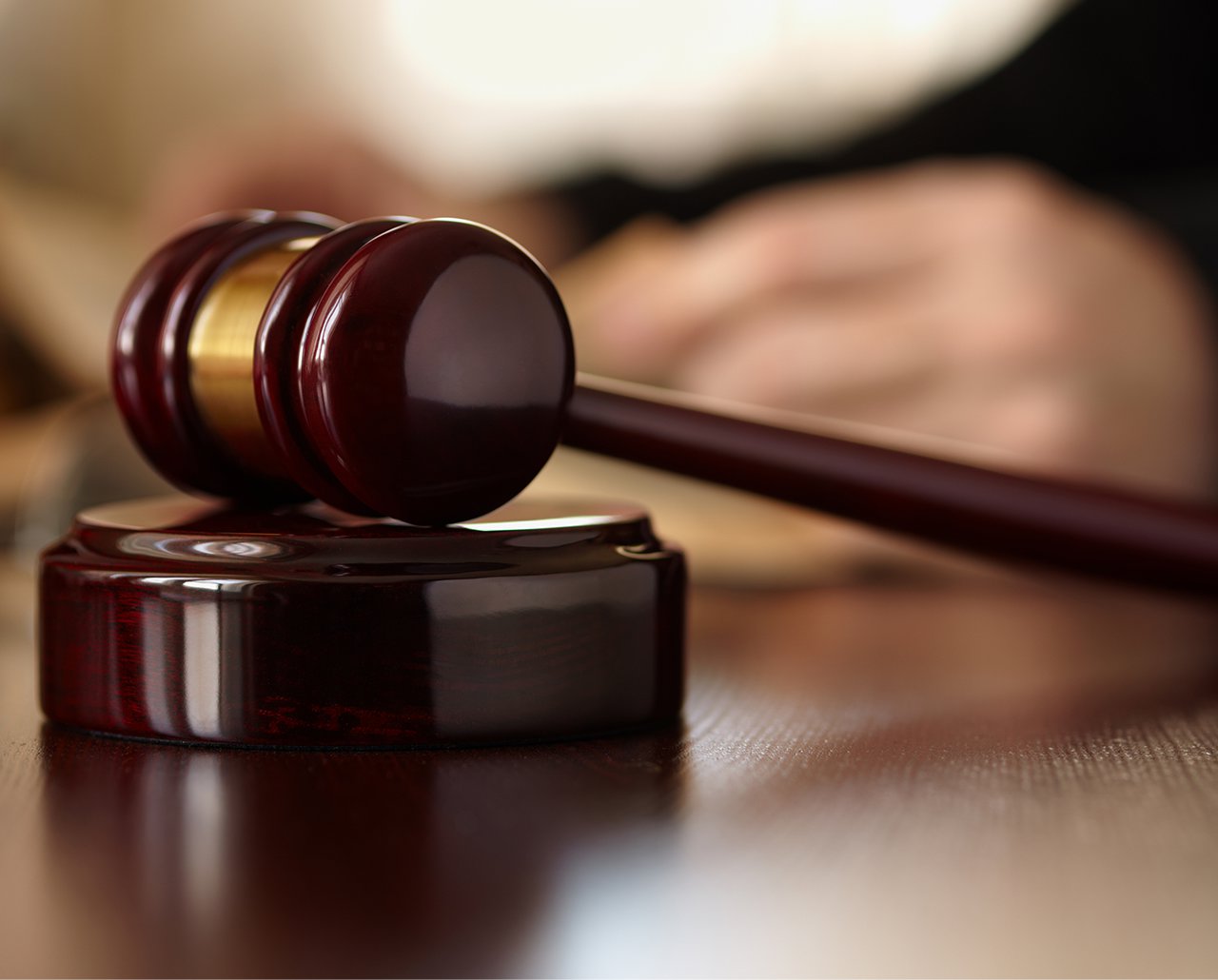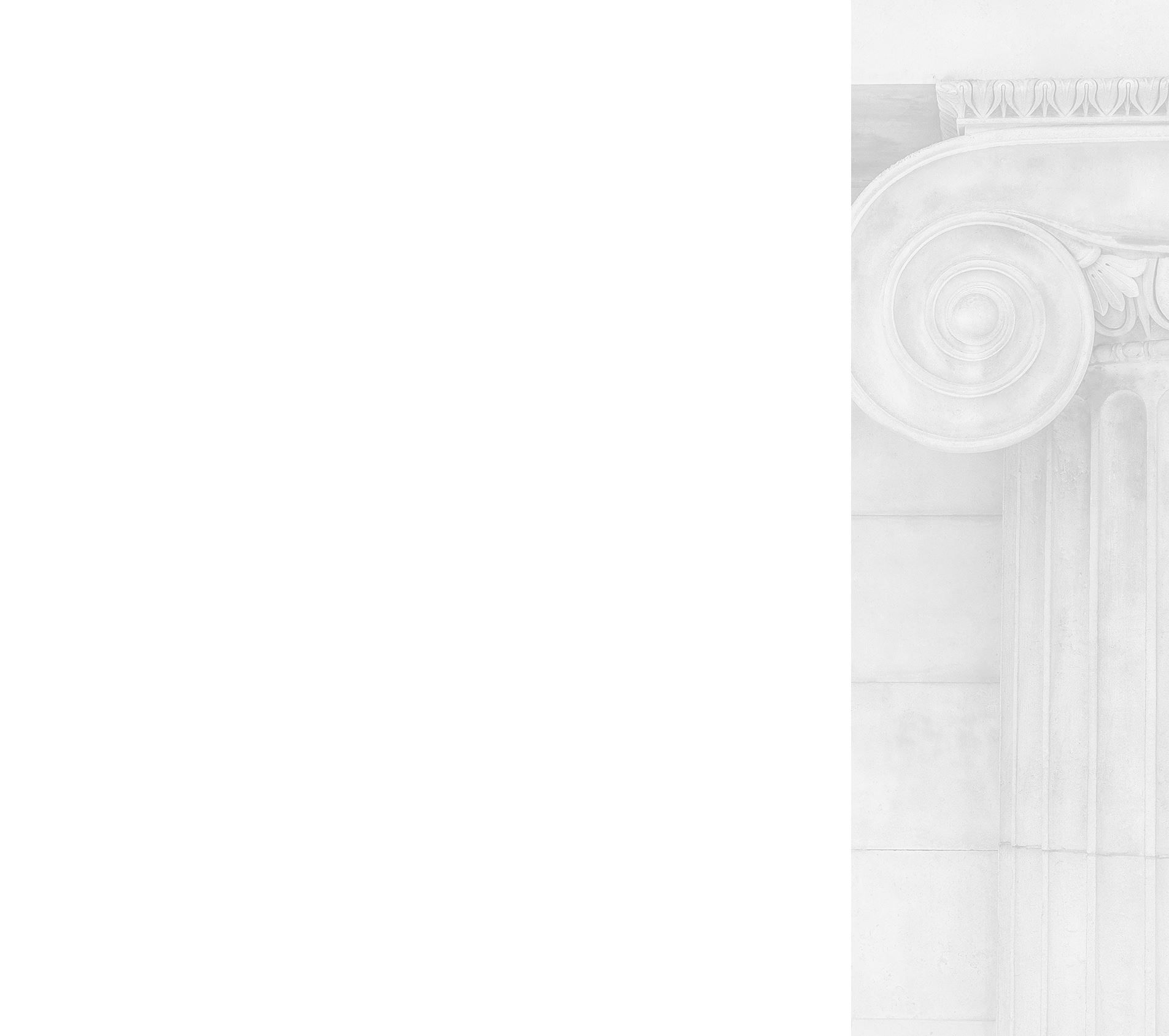 Contact Us Today for a Free Consultation
If you've suffered a serious injury as a result of an accident in Central New York or because another person, company, or entity was negligent, reach out to our Syracuse personal injury lawyers today to learn more about how we can help. Simply contact our accident attorney in Syracuse to arrange for a free consultation. We'll review your case, explain your legal options and answer any questions you have. We offer private case evaluations at no cost, as well as contingency fees. This means we do not collect any attorneys' fees until we successfully recover compensation on your behalf.
Take Your Next Step
Schedule a Free Consultation with One of Our Experieneced Attorneys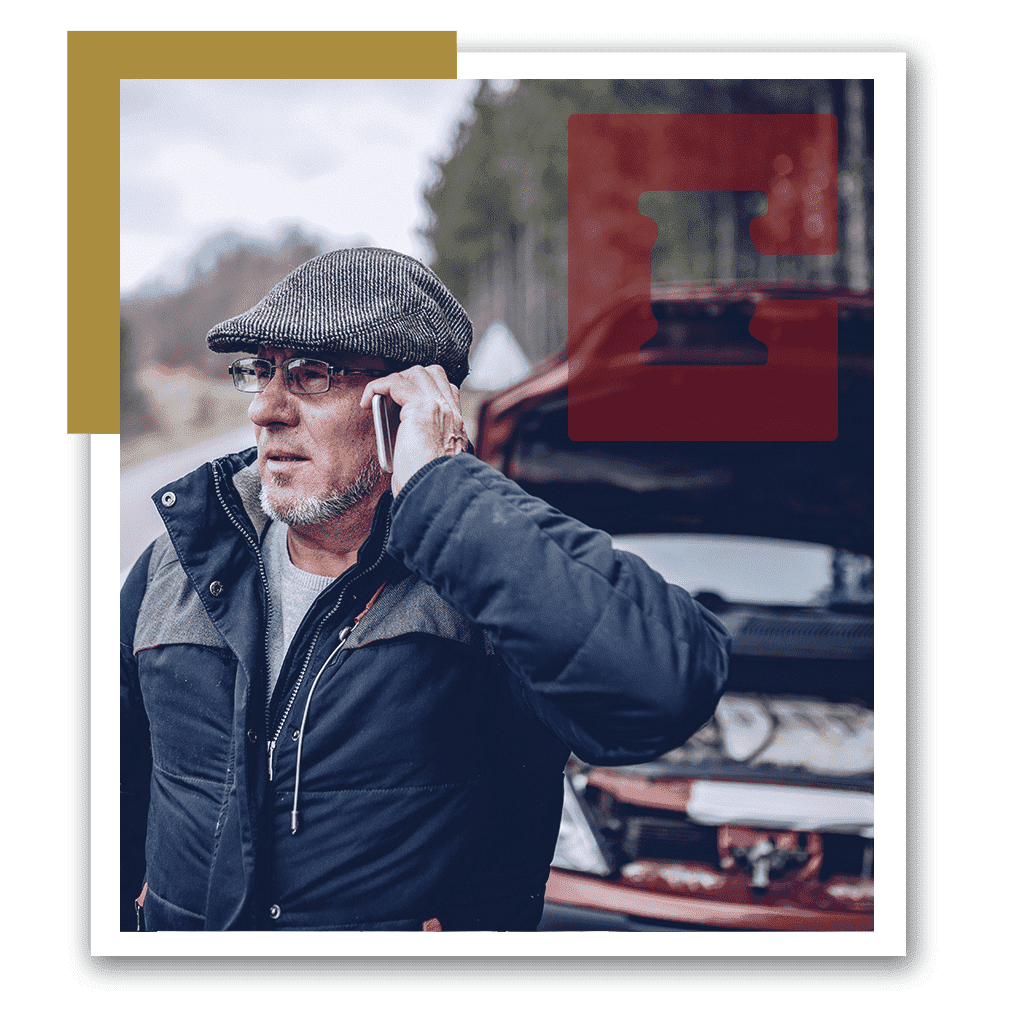 Frequently Asked Questions
Do I really need a personal injury attorney?

Insurance companies are supposed to help when people get hurt. But in reality, they are mostly concerned about their bottom lines. In order to keep their profits high, they try to keep their payments low. Some of the tactics insurance companies use to devalue or deny claims include questioning the extent of your injuries, attempting to prove that you were at fault for the accident, and making low-ball settlement offers that don't even begin to cover the damages you've suffered. The insurance companies have lawyers working to protect their interests. You need an experienced injury lawyer who will fight for your rights and help you seek the maximum compensation you are entitled to receive. If you attempt to file your personal injury claim on your own, you risk making critical mistakes that could affect your ability to receive compensation.

What are "damages?"

The damages you suffer in an accident can add up quickly. There are medical expenses for treating your injury and, if you suffer an injury that requires long-term treatment, expenses will continue to add up in the future. For example, you may require additional surgery, medication, or therapy. An injury could also require home modifications or at-home nursing care. If an injury leaves you unable to work temporarily, your damages will include lost income. But some injuries can affect your ability to work at all, resulting in a loss of earning capacity and reduced income over the remainder of your life. You may also sustain certain non-economic damages after a serious injury. These include the pain, suffering, and emotional distress brought on by the injury and the resulting consequences. There may a loss of consortium if the relationship with your spouse is never the same. There can also be loss of enjoyment of life if an injury no longer allows you to take part in activities you love. Our personal injury lawyers in Syracuse determine the true damages caused by your accident by conducting thorough and exhaustive investigations. Then, we fight for a fair resolution that meets your needs.

How do I know if I have a claim?

Most personal injury claims are dependent on negligence. In other words, you will need to prove that another person or party (company, business, government entity, etc.) that owed you a duty of care was somehow negligent or acted wrongfully. This is essentially proving that someone who had a responsibility to act in a way (within reason) so as to prevent harm failed to do so. You will also need to show that, as a result of the negligent or wrongful action, you were injured and that you sustained certain measurable damages. These damages can be economic or non-economic in nature. For example, a motorist has a responsibility to follow the rules of the road and all traffic laws. Doing so keeps others safe. However, if a motorist fails to follow the law or acts negligently, such as by driving while distracted, and causes an accident, resulting in you being injured, you will likely have grounds to bring a personal injury claim in New York. Contact us to learn more.

How much does a personal injury lawyer charge?

When you're struggling to pay your medical bills or rent after an accident, the last thing you want to worry about is hefty legal fees. Thankfully, a personal injury lawyer will not cost you any out of pocket expenses, because personal injury attorneys operate on a contingency fee basis. With a contingency fee, all the attorney fees for your case will be taken out of the final settlement or verdict awarded to you. A contingency fee is typically about 33% percent of the recovery amount, but it is open to change according to each attorney. During your free consultation with Cherundolo Law Firm, we can give you more information about our firm's contingency fee.

Record-Setting Victories for Our Clients
Millions of Dollars Won for Victims of Personal Injury
The Largest Award in Onondaga County $47,100,000

Automobile/product liability action against snow plow manufacturer after client sustained a brain injury (Supreme Court, Onondaga County).

Injured in a Pedestrian Bridge Collapse $17,000,000

Legal action taken against the state of New York after a pedestrian bridge collapse left a client severely injured.

Car Accident Results in Brain Damage $9,000,000

Legal action taken against a pickup truck driver and owner and manufacturer after client was broadsided, sustaining severe brain damage (Supreme Court, Onondaga County).

Truck Accident Results in Quadriplegia $8,500,000

Legal action taken against a trucking company and truck manufacturer after a client was injured and left a quadriplegic (Supreme Court, Onondaga County).

Airplane Crash Results in Death $5,500,000

Legal action taken against an airplane manufacturer after a crash resulting in severe burns and wrongful death (Federal District Court, Northern District of New York).

Personal Injury & Wrongful Death $5,500,000

Legal action taken against an SUV manufacturer and repair shop for personal injury and wrongful death (Supreme Court, Onondaga County).

Car Accident Results in Severe Injuries $2,430,000

Legal action taken against a motor vehicle driver and the state after a client suffered severe injuries during a crash in which a guardrail impaled a vehicle (Supreme Court, Onondaga County).

Aortic Dissection From Seat Belt Trauma Multi-Million-Dollar Recovery

Legal action taken against a trucking company and a hospital after a client sustained aortic dissection from seat belt trauma in an accident with a large truck and was then misdiagnosed at the emergency room (Supreme Court, Monroe County).

Why Choose Cherundolo Law Firm?
Your Future Is Worth Fighting For
Maximized Case Value

We are committed to maximizing the value of every case to ensure that our clients receive the necessary compensation to get back on their feet.

Experience on Your Side

We possess decades of experience fighting for justice on behalf of people who have suffered serious injuries due to someone else's negligence.

Direct Involvement in Your Case

Our partners are directly involved in every case that we take on, ensuring that each client receives the dedicated attention he or she deserves.

Record-Setting Results

We have secured many multi-million dollar verdicts and settlements for our clients, including the largest award in Onondaga County.