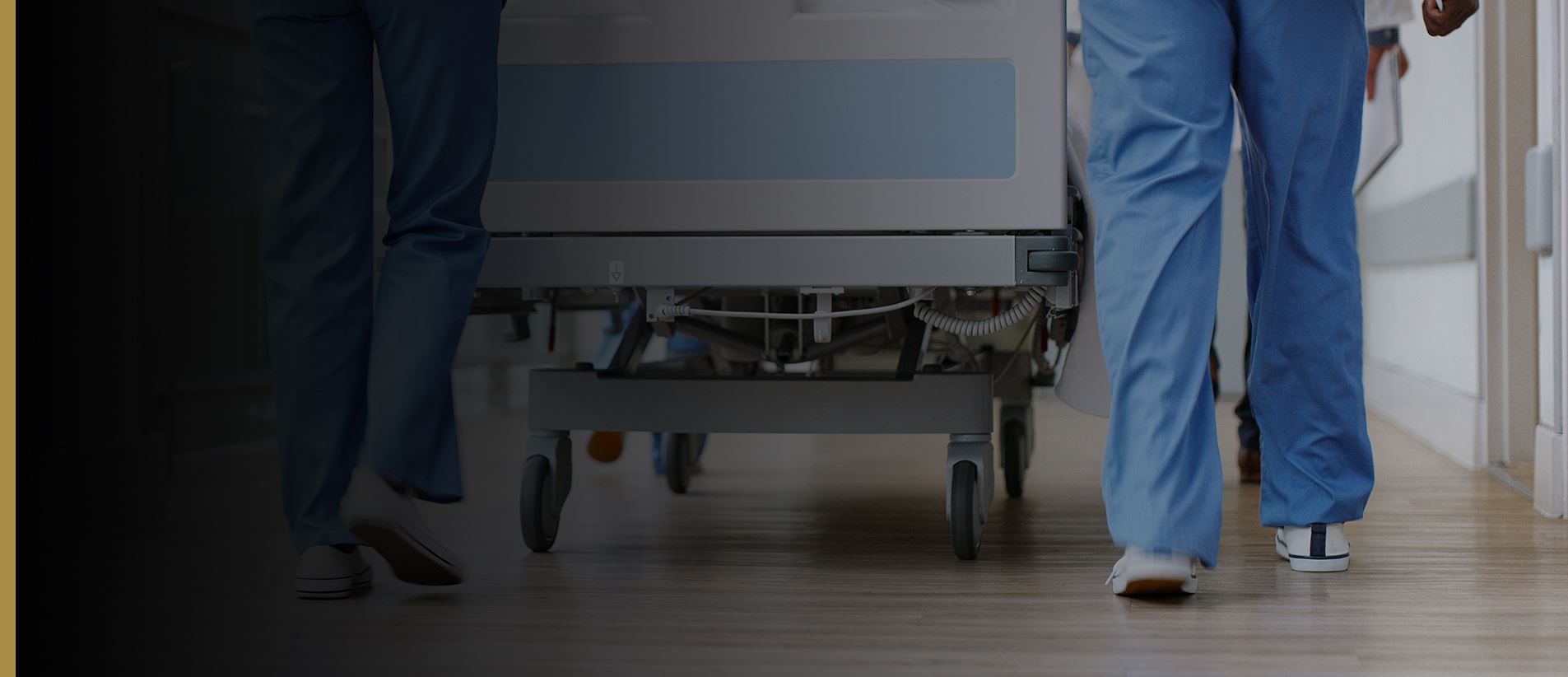 Syracuse Medical Malpractice Lawyer
Millions of Dollars Recovered for Victims of Medical Negligence
When we see doctors and receive medical treatment from other healthcare providers, we expect that we're in good hands. While most people don't expect doctors to be miracle-workers, they do expect healthcare providers to act professionally and responsibly at all times—and with good reason!
Medical professionals are required to provide a certain standard of care to patients. Unfortunately, that doesn't always happen.
The Syracuse medical malpractice lawyers at Cherundolo Law Firm, PLLC, help people throughout Onondaga County, including Central New York, who have suffered harm due to a doctor or healthcare provider's failure to provide acceptable treatment and care.
When a medical provider is negligent, innocent people can be seriously injured, fall dangerously ill, or even die.
You and your family shouldn't have to simply suffer the consequences of a trusted medical provider's negligence; reach out to our firm to learn more about filing a medical malpractice claim in Syracuse or anywhere in Onondaga County, New York.
What Is Medical Malpractice?
Medical malpractice is not just making a simple mistake. It is an act of negligence that occurs when a medical professional did not do his or her job properly.
There are accepted standards in the medical profession that all healthcare providers have a responsibility to follow. When they don't meet that responsibility, people can get hurt and providers can be held legally liable.
A patient can be harmed due to medical negligence by a doctor, nurse, physician assistant, anesthesiologist, pharmacist, or any other healthcare worker.
There are different types of medical malpractice, and all can have serious consequences. As a result of medical malpractice, a patient can be left with extensive medical bills, an inability to work, permanent disability, and immense pain and suffering.
Medical Malpractice Cases We Handle:
How Can You Tell When a Medical Mistake Was Malpractice?
When your medical care doesn't go as planned, it doesn't necessarily mean there was "medical malpractice."
There must be a clear act of negligence.
This could be a specific action taken or a specific action not taken.
A medical malpractice claim must be able to establish these elements:
A doctor-patient relationship existed
The care provided fell below the accepted medical standard of care
The medical negligence directly resulted in harm to the patient
It will be important to show evidence of the harm you have suffered as a result of the healthcare provider's negligence. This might include things like medical records and bills, lost income, and other documented losses.
"He is doing a great job for me and I love it! His website says he is one of the 500 Best Lawyers in America, and from what I have seen, I believe it!"

- Former Client
Our Medical Malpractice Attorneys Have the Experience That Wins Big Malpractice Cases
Medical malpractice cases are often complex and difficult to prove, but our firm is up to the challenge.
Our extensive legal experience in these types of cases has led to a track record of success that any medical malpractice lawyer here continue to build on each day. Our Syracuse medical malpractice lawyers have the skills and the resources that get results for clients.
Our personal injury attorneys can help you seek compensation for:
Medical Expenses: These can include all costs related to the malpractice injury, such as hospitalization, surgery, medication, physical therapy, and assistive devices.
Lost Wages: This includes compensation for lost income while your injury leaves you unable to work.
Loss of Earning Capacity: This is compensation for when your injury leaves you unable to earn money in the same way or to the same extent as before you were injured.
Pain and Suffering: This is compensation for the physical pain caused by the injury, as well as the emotional distress it brought, such as anxiety, depression, and fear.
Loss of Consortium: This refers to the loss of marital benefits, such as loss of companionship, affection, comfort, and sexual relations.
Other damages may include loss of enjoyment of life, compensation for disability or disfigurement, and loss of parental support. We can go over the details of your case and help you determine your true damages.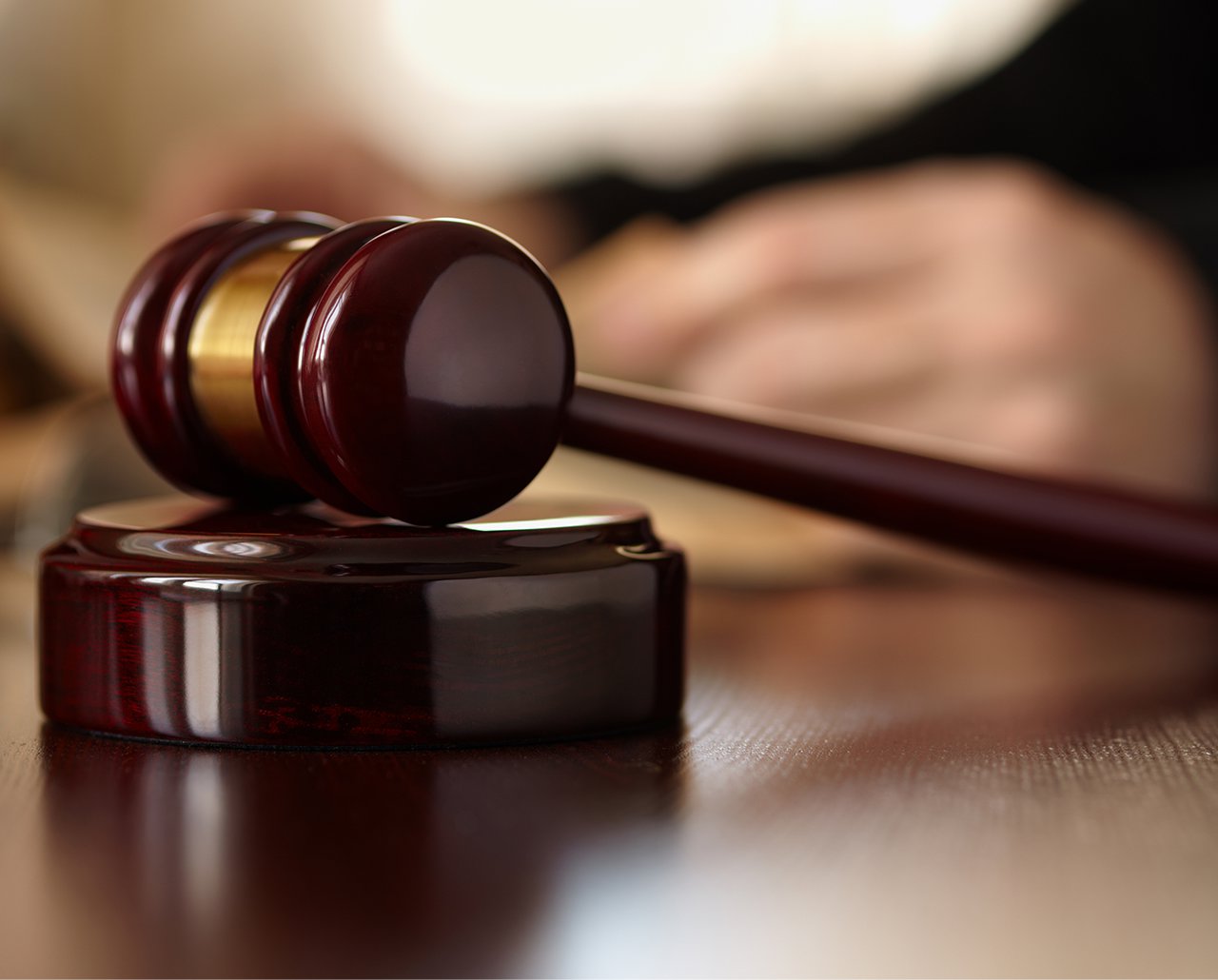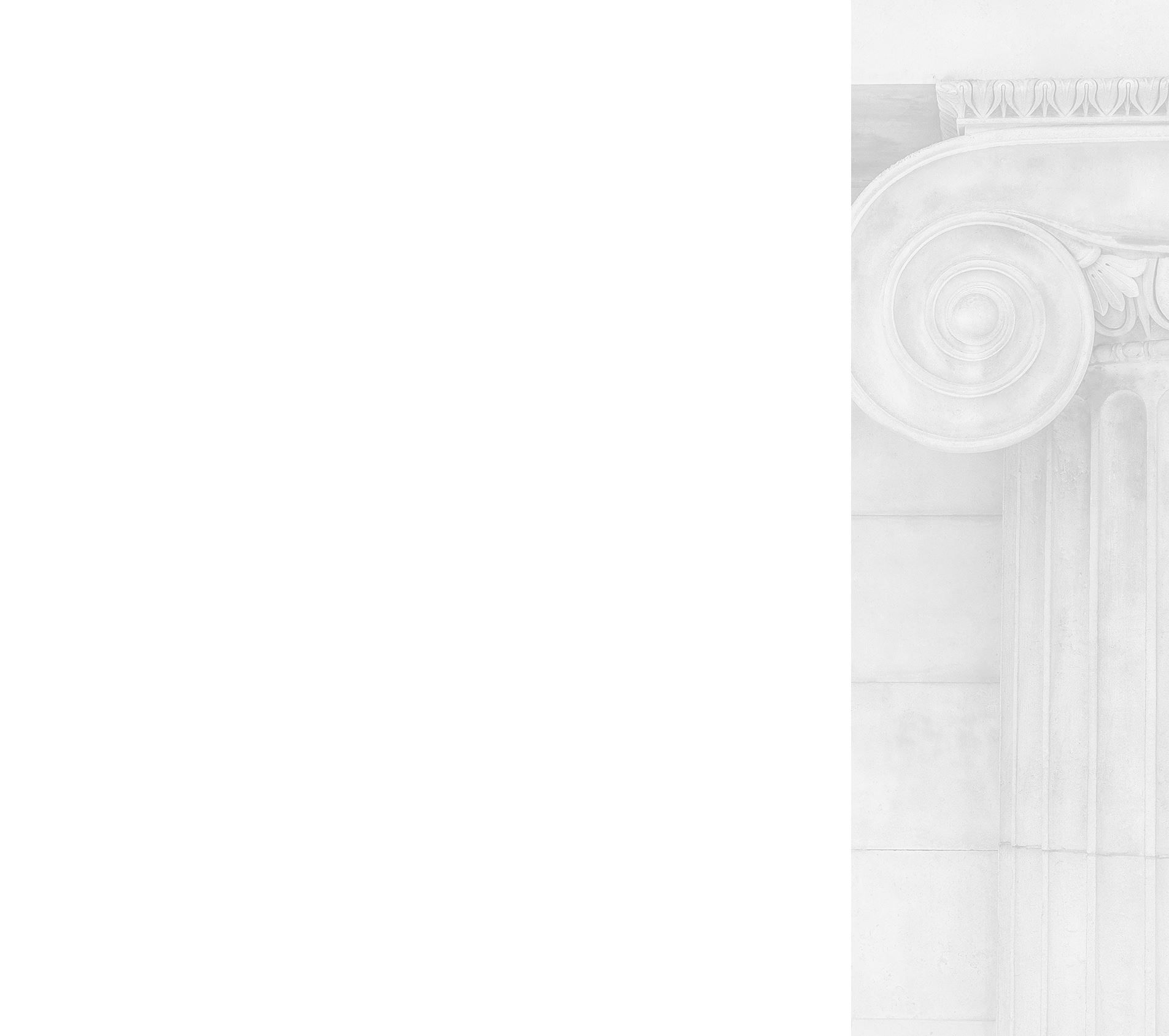 How Our Syracuse Medical Malpractice Law Firm Can Help
Once we have accepted your medical malpractice case, our personal injury team in Syracuse will conduct a thorough investigation. We examine all related documents, including medication records, x-ray reports, and lab test results.
We interview witnesses who may be able to provide supporting evidence of negligence. And we consult medical experts who can help us determine whether standards of care were followed.
If you believe you or a loved one has been a victim of medical malpractice, it's important to talk to an experienced medical malpractice attorney as soon as possible.
Learn about your legal options during a free consultation with one of our personal injury attorneys. Simply contact us to set up an appointment. If you can't make it to our Syracuse law office, we can come out to meet you.
Your Next Steps
What to Do If You Believe You Are the Victim of Medical Malpractice
Ask Questions. If you're not sure why a procedure was done or why something went wrong, ask your doctor. Don't be afraid to ask specific questions. Write down the doctor's answers.
Write Down an Account of What Happened. Start with the symptoms you first experienced and include the doctors you saw, tests you were given, and treatment you received. Also, write down what you believe the negligence was. Include dates and times if you remember them.
Consult a Medical Malpractice Attorney. During a consultation, a lawyer can review the details of your case and advise you on what to do next.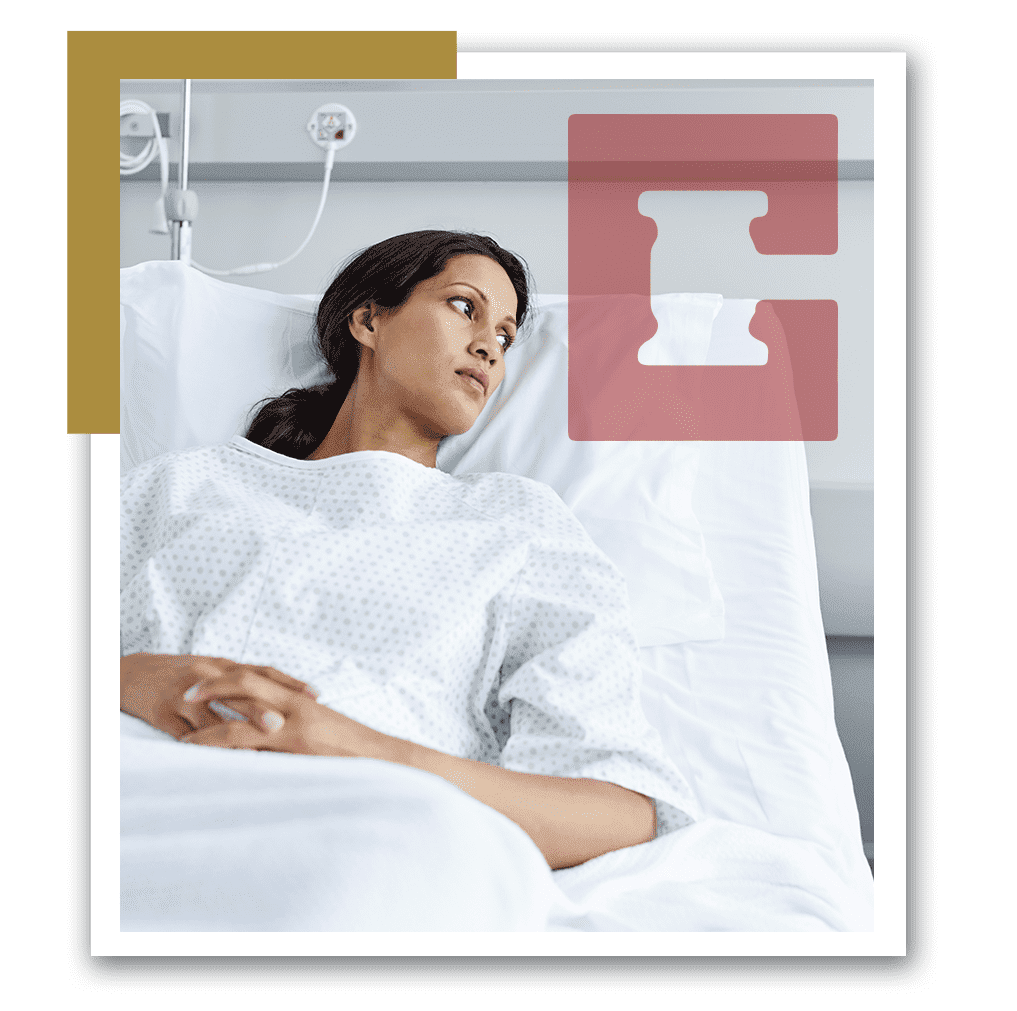 Frequently Asked Questions
How long will my medical malpractice claim take?

Unfortunately, there is no simple answer to that question. Medical malpractice cases are complex, and it can take time to investigate and find evidence of negligence to build a strong case. It also depends on whether the medical professional, hospital, and/or insurance companies are willing to negotiate a settlement. They will also have lawyers who will often do whatever they can to delay your case and make it more difficult for you to recover damage. If your case goes to trial, it will take longer to resolve. Depending on these and other factors, a medical malpractice claim can take anywhere from several months to years to reach a resolution.

What is my claim worth?

The value of your claim depends on many different factors. These include the severity of your injury, the amount of your medical expenses, whether you lost time from work, and other factors. In some cases, you may also be able to seek punitive damage. A medical malpractice attorney can review the details of your case and determine the total amount of your damages.

What if the medical professional denies doing anything wrong?

You are not required to have a lawyer when filing a claim for injuries you received in an accident, but it is a very good idea to have one. Remember, insurance companies are not on your side. They are mainly concerned with keeping costs down. Any offer they make you after an accident probably won't cover all of your damages. An experienced lawyer can help you maximize compensation by building a strong case that increases your payment, either at the negotiating table or in court. Your attorney can also locate other sources of recovery. You may be able to recover additional compensation from other policies held by the at-fault party or from your own insurance if applicable. Additionally, your medical malpractice attorney can help you work to reduce your debt. If you still owe money for medical expenses after your case resolves, an attorney may be able to help reduce the amount you owe.

How long do I have to file a medical malpractice claim?

In the state of New York, a medical malpractice lawsuit must be filed within 30 months after the date of malpractice or the last treatment if you had been receiving continuing treatment for the same illness. We encourage you to seek legal advice as soon as possible because it takes time to investigate medical malpractice claims and collect the evidence that proves injury. It is also important to gather evidence before it is lost, and interview witnesses before their memories fade. If you think you have been the victim of medical malpractice, don't delay; reach out to our team right away.

Should I get a second opinion?

Yes; this is especially important if you are diagnosed with a serious illness or injury or are facing unpleasant treatment. If you are uncomfortable with the opinion your doctor has given you, you have the option of getting a second opinion from different doctor. Sometimes, the second opinion will be the same as the first, but a doctor may also suggest a different treatment plan or possibly have a different diagnosis. If this is the case, it could be valuable information in any medical malpractice claim. While it may seem inconvenient, getting a second opinion could be very helpful.

Record-Setting Victories for Our Clients
Millions of Dollars Won for Victims of Medical Malpractice
Brain Damage After a Medication Error $1,850,000

We recovered $1.85 million for a client who suffered brain damage after a medication error.

Brain Damage From Drug Interaction $1,185,000

Legal action taken against a hospital and physician after a client was left with brain damage as a result of a drug interaction (Supreme Court, Jefferson County).

Complex Regional Pain Syndrome & Infection $1,175,000

Legal action taken against a hospital and physician after an injection left a client with an infection and Complex Regional Pain Syndrome (Supreme Court, Oneida County).

Medical Misdiagnosis Substantial Jury Verdict

Legal action taken against neurosurgeon after client's pain was misdiagnosed; we were able to prove that the note for the visit was typed on paper manufactured after the suit was filed (Supreme Court, Onondaga County).

Improperly Performed Breast Augmentation Substantial Jury Verdict

Legal action taken against a plastic surgeon after a breast augmentation was performed improperly (Supreme Court, Onondaga County).

Surgical Errors Results in Neurological Injuries Multi-Million-Dollar Recovery

Legal action taken against an orthopedic surgeon and a hospital after a surgeon improperly placed hardware instrumentation during an operation for multiple disk herniations, leaving a client with neurological injuries (Supreme Court, Oneida County).

Why Choose Cherundolo Law Firm?
Your Future Is Worth Fighting For
Maximized Case Value

We are committed to maximizing the value of every case to ensure that our clients receive the necessary compensation to get back on their feet.

Experience on Your Side

We possess decades of experience fighting for justice on behalf of people who have suffered serious injuries due to someone else's negligence.

Direct Involvement in Your Case

Our partners are directly involved in every case that we take on, ensuring that each client receives the dedicated attention he or she deserves.

Record-Setting Results

We have secured many multi-million dollar verdicts and settlements for our clients, including the largest award in Onondaga County.